So far I really like the PhotoSync app for syncing photos and videos from my iPhone to my PC. I was getting this error when I tried to sync: "An error occurred during the transfer. Please check your Wi-Fi connection."
Windows 8
My network was configured as a Public network with file sharing off. I enabled sharing thanks to this forum post: http://www.eightforums.com/tutorials/9837-network-location-set-private-public-windows-8-a.html
Windows 7
It turned out to that my home network was configured as a Public network. Apparently PhotoSync wants it to be a Home Network.
I changed my wireless network to Home and it works great.
Here's how to configure it to Home:
1) Open Network and Sharing Center
2) Find your network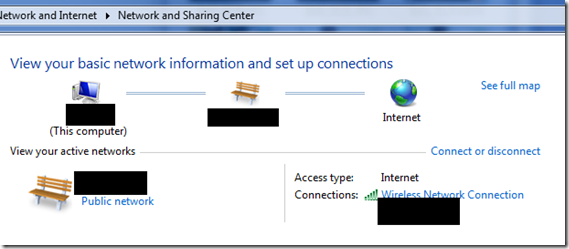 3) Click the "Public Network" text under your network name in the lower left hand corner.
4) Change it to Home network.
5) Try to Sync again from your phone
HTH,
Jon