1. Download the OverDrive Media Console – This is the desktop application that you will use to transfer the audiobook from your computer to your phone.
2. Go to the Seattle Public Library's OverDrive Site – This is the site that you will download your audiobook from. If you don't live in Seattle then ask your library if they have an OverDrive site and get the URL from them.
3. Search for the book you want to download. I've found that it returns the best results when I search by the authors name in quotes, for example: "Ori Brafman" and select the "Audio" radio button.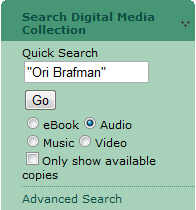 4. Find the book in the search results. In my case I'm looking for an audio book called: Sway: The Irresistible Pull of Irrational Behavior

5. Click on the "Add to Cart" link.
6. Click on the "Proceed to Checkout" link.

7. Enter your library login info and click the "Log In" button.

8. Click the "Confirm Check Out" button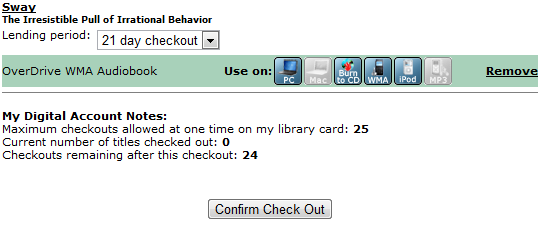 9. Click the "Download" button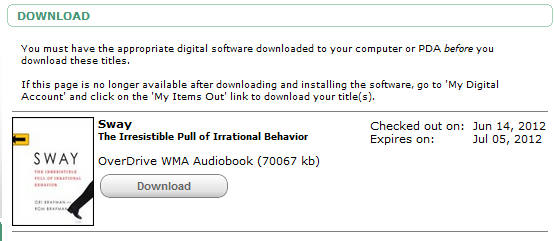 10. Click the .odm file that was downloaded. (This will be different depending on the browser you use, just find a way to open the file you just downloaded)

11. OverDrive Media Console will be launched. Change the Folder if you want and Click OK.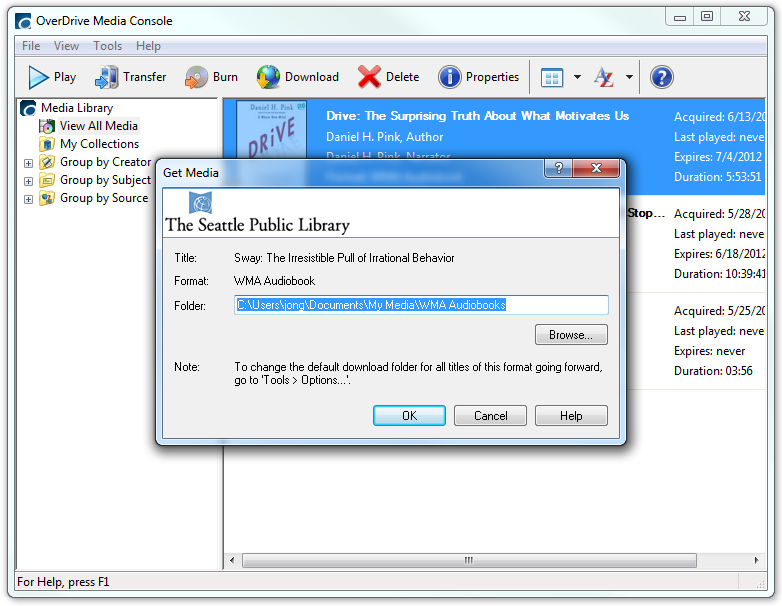 12. Select the sections that you want to download and click OK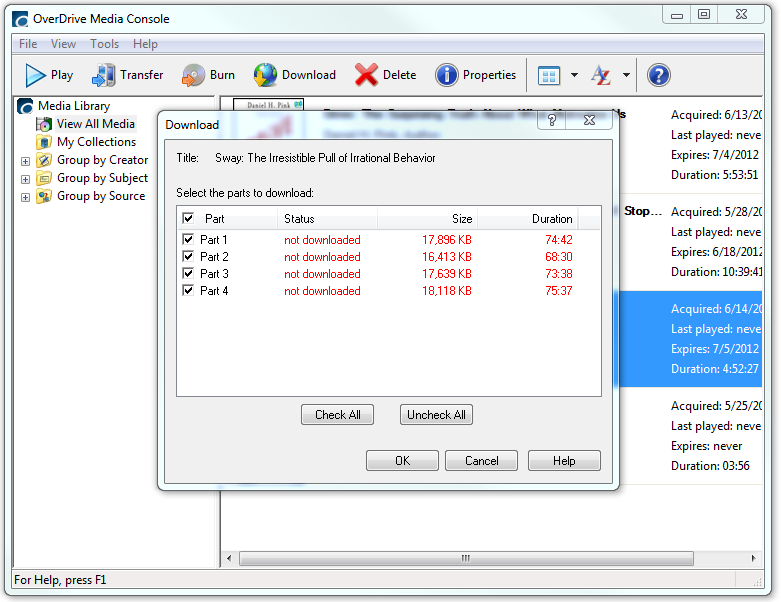 13. OverDrive Media Console will download your book to your local machine. If you have any issues with this step make sure you disable all proxies, VPN, DirectAccess, etc.

14. Plug your phone into your computer using the USB cable that came with your phone.
15. Click Transfer in the main menu bar right next to Play and Burn.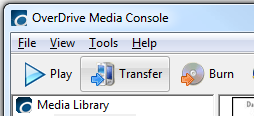 16. Click Next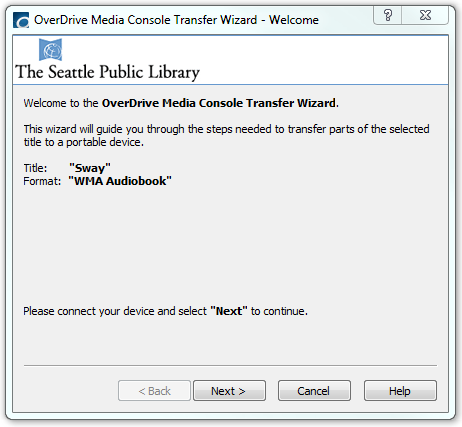 17. Select the Parts that you want to transfer to your phone. Click Next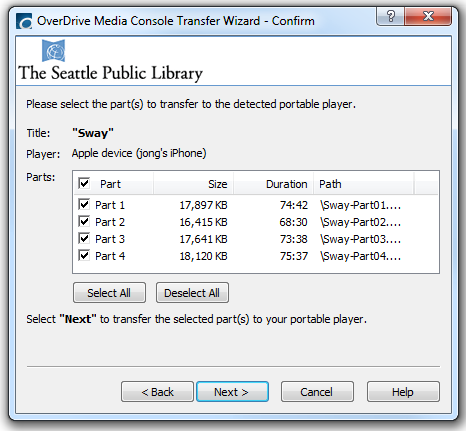 18. The audiobook will be transferred to your phone.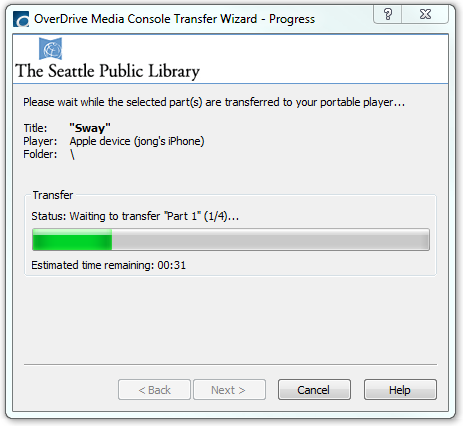 19. Click Finish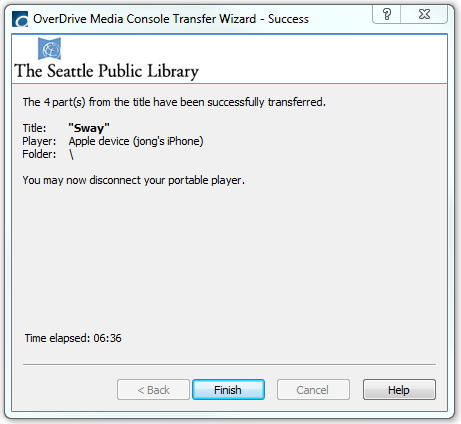 I will now show you how to listen to the book using an iPhone.
20. Open the Music app – the orange app with the music notes logo (lower right by default)
[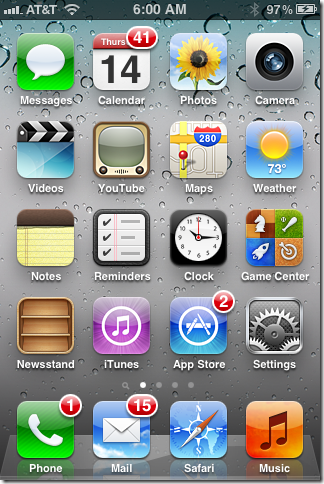 21. Tap on the book you downloaded.
[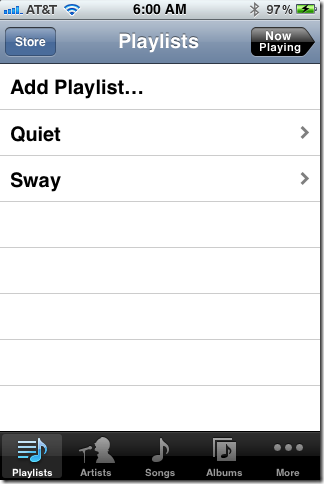 22. Tap on the part you want to play.
[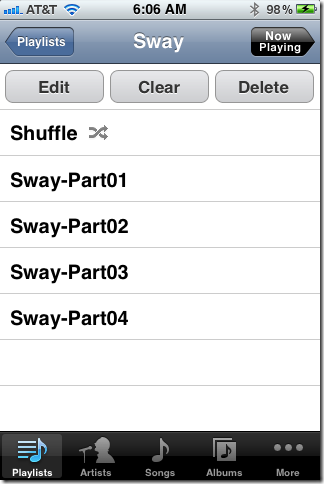 23. There you have it. You are now listening to an audiobook from your public library.
[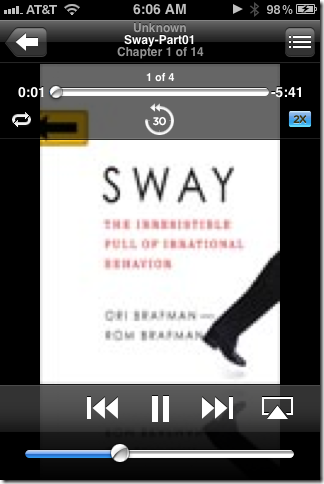 One more tip. If you want to speed up the playback then hit the little button in the upper right of the screen "1X". It says "2X" in the screenshot above. That will play the book back at double speed. You can also do "1/2X", which will play it at half speed.
Jon