Canon's RAW codec does not support Windows Explorer thumbnail integration on x64 machines.
1. Install Windows Live Photo Gallery
http://explore.live.com/windows-live-photo-gallery?os=other
2. In Windows Explorer, right click on the RAW file and select "Open with…Windows Live Photo Gallery"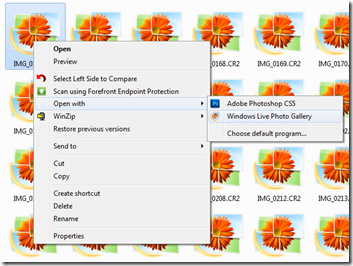 3. Click "edit, organize or share"

4. Right click on "Pictures" in the left hand tree. Select "Manage Pictures Library"
5. Add your photos root folder to the Pictures Library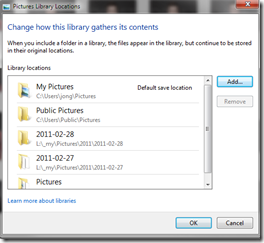 IT WILL TAKE SOME TIME FOR WINDOWS LIVE PHOTO GALLERY TO PROCESS YOUR IMAGES.
6. Go back to Windows Explorer. You will start to see the thumbnails come in. Refresh (F5) Windows Explorer if you don't see the Thumbnail previews right away. Wait until Windows Live Photo Gallery processes your images.