[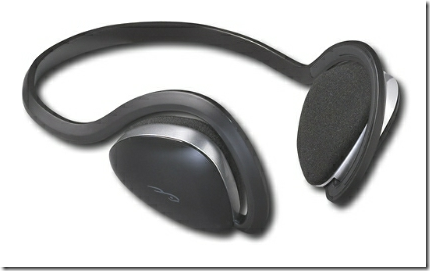 If you are reading this post you are like me. You don't read manuals. Because I don't read manuals it took me a while to figure out how to pair my Rocketfish RF-MAB2 Bluetooth Headphones with my iPhone. Follow these steps to do so:
On Rocketfish Headphones
1. Make sure your headset is charged. You need to charge it for a bit before you can start using it for the first time.

2. Hold down the button that looks like a telephone handset for about 10 seconds until it continues to beep every couple of seconds. If it only beeps a couple of times and then stops then you didn't hold the button down long enough.
On iPhone
3. Turn Bluetooth On under **Settings—>General—>Bluetooth. **

4. Your Bluetooth Headset will appear in the Bluetooth device list. Mine showed up as RF-MAB2. It will say "Not Paired". > [

5. Enter "0000".

6. Click "Pair"
[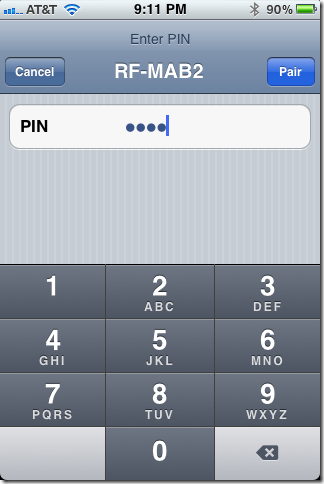 7.Your iPhone should now show you connected to your Rocketfish Bluetooth Headphones.
[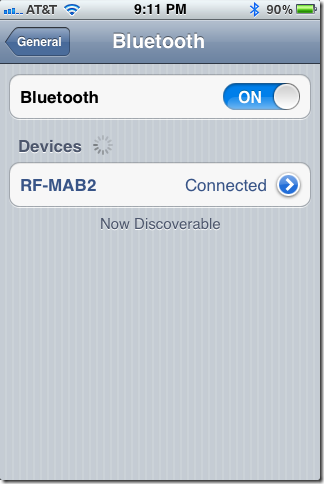 Hope that saves you some time and prevents you from having to pull out some crazy manual.
Jon