This will likely be my last post in this series on 3D modeling software. I started 3D printing back in November of last year and started with SketchUp which doesn't do rounded corners well, then 123D Design which doesn't allow you precisely adjust sketches after they are drawn. At that point I decided to go deep into some popular and free options to see what else is out there and hopefully provide a good recommendation for makers. Here's what we have looked at so far:
As of yesterday I finally think I found that best of all worlds with Autodesk Fusion 360. I really liked the UX of 123D Design and Tinkercad, which are also from Autodesk, so Fusion 360 just felt right and natural to me. When I started this exercise I wanted to find something inexpensive, precise, intuitive and inspiring. Fusion 360, by far, meets all of those needs. Their licensing policy is pretty flexible and I think it's fair. You can use the product if you aren't making money. As soon as you are profitable they want you to buy a subscription. That is an amazing gesture – a perfect scenario for the maker in my opinion. Yes, you will eventually have to pay, but given my hands-on experience with it, I think it is worth it.
Program
Price
Pros
Cons

Free for non-commercial use

Fusion 360: $40/month

Fusion 360 Ultimate: $150/month

Difference between Regular and Ultimate

They will let you use it until you make a profit.

Intuitive interface.

Great community and support.

Precise

Beautiful rendering

Tons of how-to videos on YouTube

Internet connection is required to create a new project.

Is a little sluggish on my machine, but that might be because I'm running a pre-release version of Windows 10
With each of the options I looked at I started with a simple ring design. It should be as simple as drawing a cylinder, cutting a hole in the middle and round the corners. I also need to be able to go back to the ring and change the dimensions. This only took a few minutes with Fusion 360.
Here's the sketch: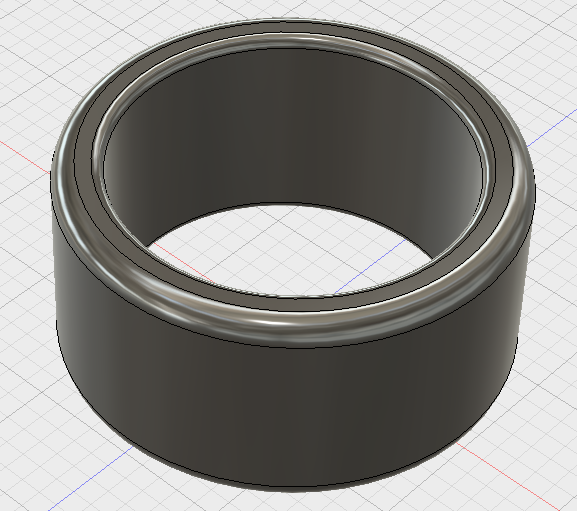 And here's it awesomely rendered by their renderer. This blew me away.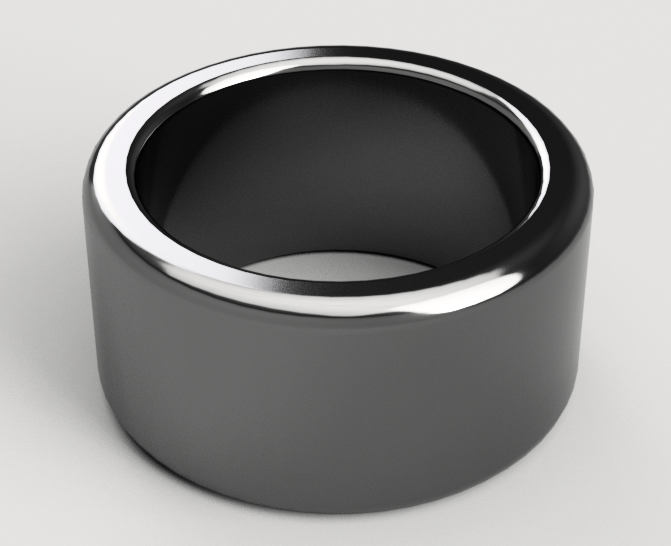 I then tried to create a funnel design that I have been having such a hard time creating with the other options. Granted I keep learning as I go through each software option, so at this stage I know more than I did when I was using the other options….but the Fusion 360 experience was amazing
Here's the sketch: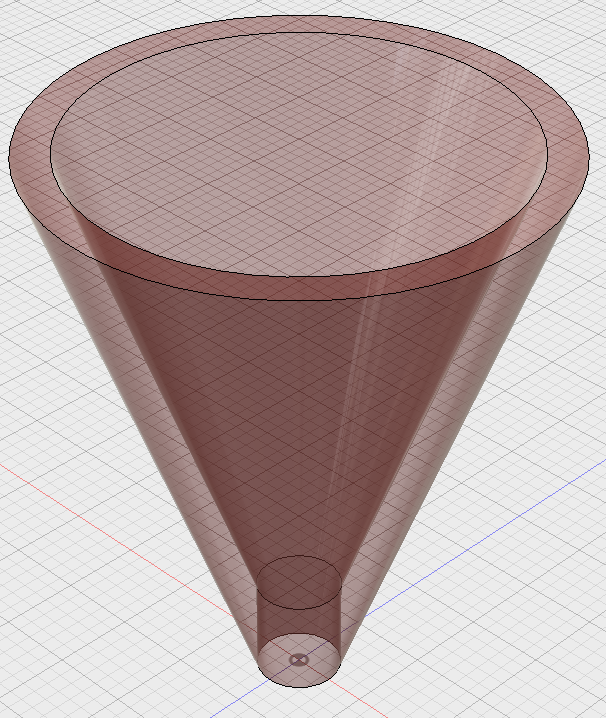 And here's the rendered version: Wow! Beautiful!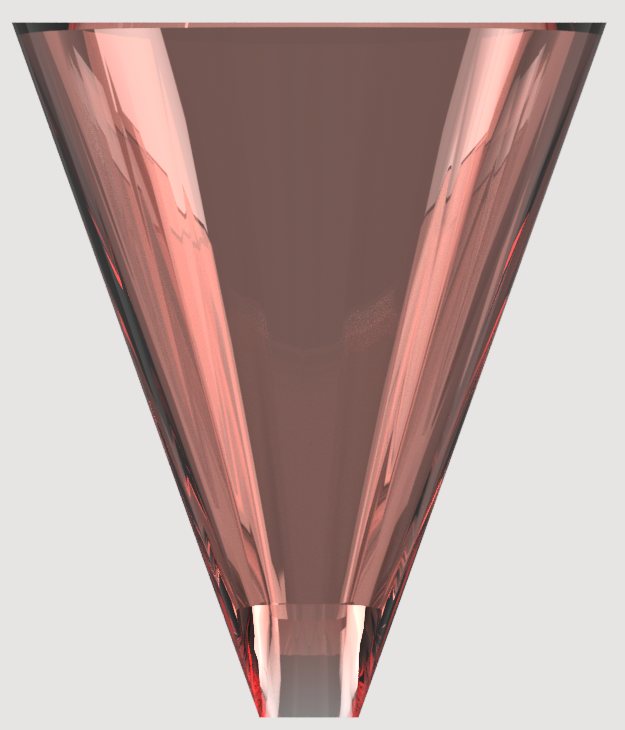 I then took a stab at the Lego Chi piece. Here's the sketch: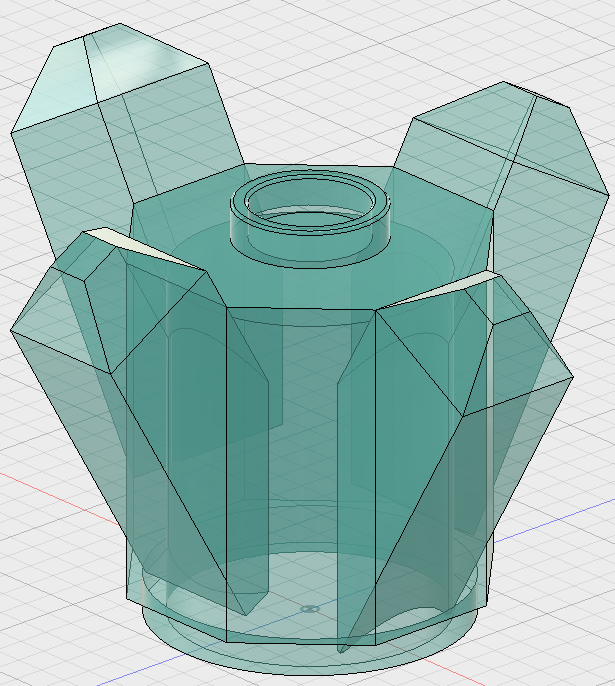 And here are a couple of variations of the render: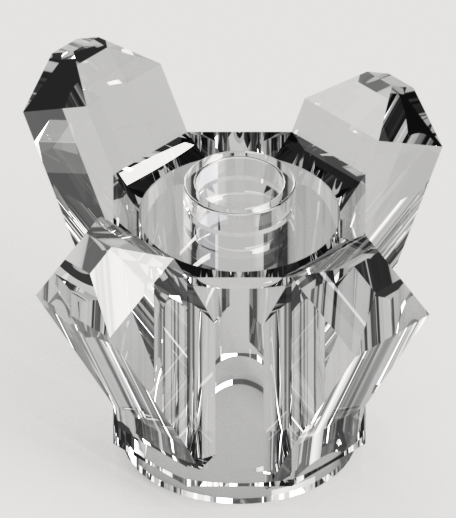 As you can see Fusion 360 is a big step up in quality and experience from all the other options I've looked at. It's not perfect, but it is the first one that I felt like I should focus on and go deep.
I'm still open to other options and will have a look if you make a suggestion. For now, I'm going to go deep with Fusion and see how far I can take it. There's so much goodness coming out of Autodesk and Fusion 360 that I feel like it is the right choice.
I hope this series helps you narrow down your options. Feel free to comment and let me know if you have other favorites that I should look into.
Thanks,
Jon
3D Modeling Software Comparison
| | Two Words | Inexpensive | User-Friendly | Precise | Inspiring | Feature Rich |
| --- | --- | --- | --- | --- | --- | --- |
| | NearPerfect. Insipring. | Free for non-commercial use. | Everything is laid out well, discoverable and customizable. | All sketches are tweakable at any point. | The beautiful interface, graphics, workflow make it a great playground for ideas. | I found it lacking in nothing. |
| | Beautiful. Beginners. | Free | Just ok, but not good enough | I couldn't figure out a way to make fine adjustments to edges. | Lack of features and finicky UX left me frustrated and wanting more. | Not the right tool beyond the basics. |
| [DesignSpark Mechanical* | GoodAttempt. MissingKeyFeatures. | Free | Better, but I wasn't able to figure out how to do some basic operations on my own. | Units are in mm, but I can't make fine adjustments, especially to circles | Close, but I found the lack of loft frustrating. | Lots of good features, but without loft it's a no go. |
| | Promising. Complex. | Free | Lots of icons, but not intuitive like 123D Design | | Maybe after mastered, but not without training. | |
| | Powerful. Overwhelming. | Free, you just need to pay for tutorials | Lots of menus and keyboard shortcuts | Only meters, not millimeters. Conversion is difficult | Maybe after mastered, but not without training. | |
| | Potential. Limited. | Free to start, not sure if they have paid option. | | | | Lacks loft and advanced features |
| | Beautiful. Frustrating | Free for non-commercial. $10/month for commercial. | | Can only set exact measurements when placing objects. | | |
| | Exact. Dated. | Free for non-commercial. $590 for commercial. | | | Lack of smooth lines and buggy extensions. | Lacks loft, rounded corner. |