It took me a few minutes to figure out how to get the Power Pivot Excel Add-in installed, so I figured I'd do a post to save you some time.
Instead of a download it's actually already installed when you install Office 16, it's just disabled. Let's go ahead and enable it.
Open Excel, Go to File –> Options –> Add-Ins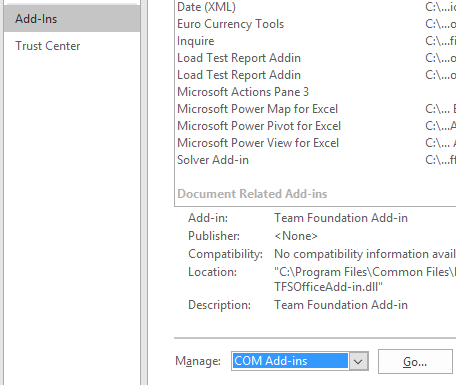 Select "COM Add-ins" from the "Manage" dropdown and click Go.

Check the "Microsoft Power Pivot for Excel" checkbox and click OK.

You will now see the Power Pivot tab