If you get the following error when trying to install the Lync 2013 SDK….
Microsoft Lync 2013 not found. Go here to download and install: http://go.microsoft.com/fwlink/?LinkID=248583
Do not go to that fwlink.
You need to unzip the lyncsdk.exe and manually install the MSI. I used 7-zip, but you can use whatever zip tool you prefer.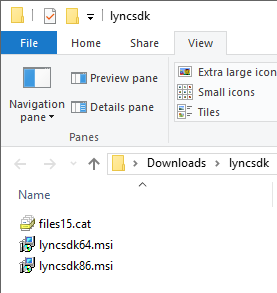 I'm on a x64 machine so I used that one and it installed.
Jon