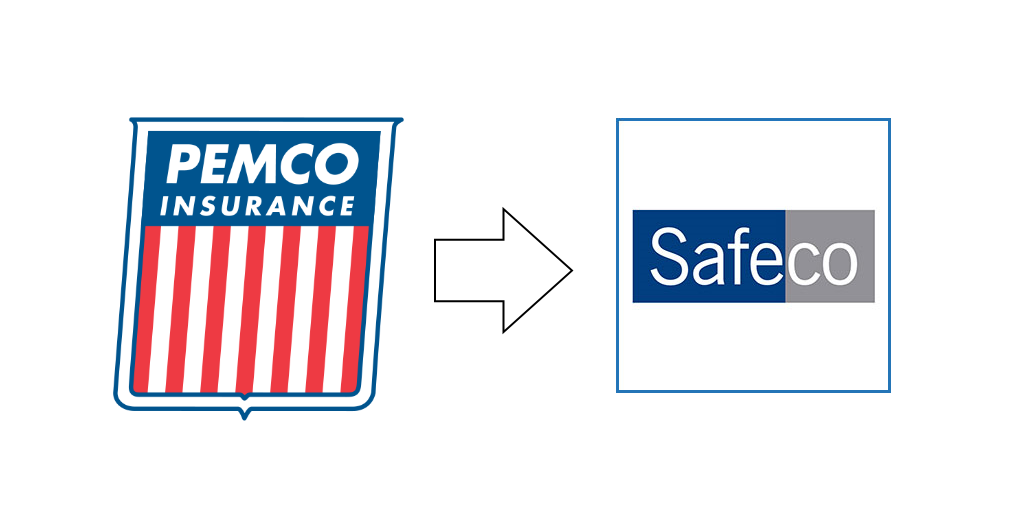 I've had auto and home insurance with Pemco since 2003, but just switched to Safeco for 31% less. I wasn't unhappy with Pemco - as they were responsive to claims and reputable, but unfortunately, they jacked up my rates so much that I had to look around. I called them a few times to see if there was anything I can do to lower the rates, but they were unable to make a significant dent.
I spent many hours researching all my options and talking with dozens of folks, so I thought I would write it all down and share with you.
Hopefully this saves you some time and money.
Use a 3rd Party Insurance Broker, not an Insurance Agent.
A broker represents multiple insurance companies. An insurance agent represents a single company. When you work directly with an agent, they can only inform you of that companies policies. A broker can give you multiple options.
I started my research by going to each reputable company individually and was generally getting the same rates that weren't that much better than my Pemco rates. It wasn't going to be worth it for me to make a switch. Trust me when I say I filled out every quote form and talked with a lot of folks. It was very time consuming.
I happened to be at my mom's place last fall and she asked why I'm not just using a broker. I've only shopped for insurance a couple of times in my life, so I didn't even think of that.
I immediately looked up a couple of local brokers and got quotes the same day.
Insurance brokers are sales people as well. But I personally trust them slightly more than insurance agents, because they don't represent a single company.
As most of you know, when I embark on a research project like this, I ask a lot of questions and want to understand everything before making a decision. Some people say I over analyize things - but I say I do just-enough-analysis to make a decision without having buyer's remorse.
One of the insurance brokers I called, John Mechelsen, was super patient, answered all my questions, and gave me some great insight into how to think about insurance. A lot of the other folks I talked with just wanted to know my numbers and then generated a quote. With John, he explained everything in detail and walked me through coverage individually. Overally, he probably spent 5+ hours on the phone with me over the course of 3 months, not to mention the amount of time he spent following up and researching options. I contacted many brokers and some had slightly better rates (by $10 or so), but John was the most detailed and patient, which is why I ultimately decided to go with him. I highly recommend you talk with multiple brokers that work with the various insurance companies. For example, John doesn't work with Pemco, so you'll want to find a couple of brokers that work with the various companies so you have a complete picture of all your options.
The other benefit of using a broker is that I now have a 3rd party that I can call with any insurance related question and I don't have to worry about those questions impacting my insurance premiums.
If you are the type of person that likes to meet face to face, then brokers are local and you can do that. For me, I was able to take care of everything over the phone and email.
Don't Trust Online Quote Prices
The auto-generated quotes that I got on websites did not consider my complete driving record. There were a few things on my record that I didn't know about that influenced my rate. When I called the company directly after I got the quote they ran my driving history and the rate increased.
So, you can't trust those numbers completely. If you do an online form, make sure you call them afterward and make sure the quote includes your complete history. There's a chance that the rate will go up after they consider your complete history.
Use a 3rd Party Emergency Roadside Service, not the Insurance Towing Benefit.
I did not realize this, but EVERY claim increases your insurance premium…including towing or roadside assistance claims. I confirmed this multiple times with Pemco. I unfortunately did not know this and when one of my cars was acting up I used the Pemco towing service, which likely led to the premium hike.
You only pay $12/year for the benefit, but, if you use it, you could end up paying hundreds more in insurance premium.
When I found this out, I immediately removed the towing benefit and signed up for AAA.
Only Open a Claim When Absolutely Necessary
First off, like a mentioned above, use an insurance broker and contact them when you are thinking about opening a claim. They will give you advice and it won't impact your premium.
Only use your insurance company when you absolutely need it. Don't use their towing service. Don't open a claim unless you ABSOLUTELY plan to use it.
Every claim impacts your premium, even towing claims, EVEN claims that have zero pay out. At fault claims impact your premium more, but ALL claims impact your premium.
Get Umbrella Coverage
I've never had umbrella coverage, mainly because I never looked into it. Basically, umbrella coverage kicks in when your policy maximums have been exhausted. It's less expensive than standard plans and is good when you have very costly claims that go above your plan limits.
For example, if you have $250k/claim max coverage on your auto insurance and you have a claim that is $1m - without umbrella, you'd be responsibe for the $750k out of your pocket.
It costs me about $20 a month, which is totally worth it for me.
Definitely talk with your broker about your options here.
---
I hope this posts saves you some time and money.
Jon