I just created a Microsoft Teams private channel and noticed that it doesn't have "Get link to channel" option like other channels.
Here, you can see it doesn't have that option: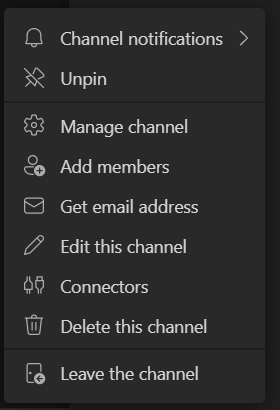 Here's how I found the link:
Click on the Channel name in the Teams left hand navigation
Click the 3 dots in the upper right hand corner of Teams
Select "Open in SharePoint"

Once in SharePoint, click on the "Go to channel" button. If you can't see it, then click the "…" to reveal it.


That will open a new browser tab.
The URL that is in that tab is the link to the private channel. It looks something like this:
https://teams.microsoft.com/dl/launcher/launcher.html?url=....&directDl=true&msLaunch=true&enableMobilePage=true&suppressPrompt=true

Remove the &suppressPrompt=true query string from the URL so that it automatically opens Teams to the channel.
Navigate to that URL to test it out.
Create a short link to that URL or just share it with the people who need it.
Jon