UPDATE 3/5/2014. I reported this issue to the Azure team shortly after I posted this blog. The issue has now been resolved. Go Azure!
If you click on the "try it now" button on the Preview Services page and get a "We are sorry, but we could not complete that operation" error message then that likely means you aren't logged into your Azure account in the "account" subdomain.

Here's how to fix it.
Open Chrome in Incognito Mode. Regular mode might work too, but just use Incognito mode to make sure your domain credentials aren't cached.
Go to: https://account.windowsazure.com/Home/Index and sign in.
Go to: http://www.windowsazure.com/en-us/services/preview/ and click the "try it now" button.
You should now see the "Add Preview Feature" dialog.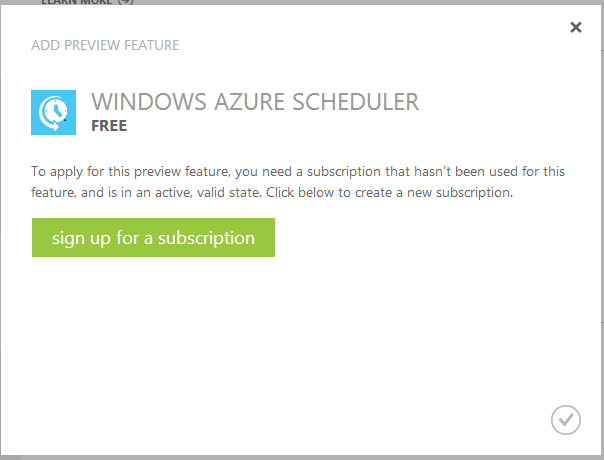 Jon