This is the 5th post in my 3D modeling software experience series. As I went about searching for the perfect 3D modeling software I figured I would blog about it so you can learn from my experience and reduce the time it takes for you to find one that meets your needs. There are so many 3D modeling software options out there – tons are paid and some are free. My focus is on the maker – someone whose goal is to produce a physical object that can be 3D printed. A maker can be anyone – and I think that a maker, by nature, is a DIY type person – and that type of person would rather build something themselves rather than buy it - even if that means paying more for it in the end. That said, I think the maker would rather not spend money on tools like 3D modeling software. Yes, I could shell out a couple of hundred bucks and find a something perfect. But, I'm thinking from the perspective of the young maker who wants to build something but doesn't want to spend that kind of money in the early stages of ramping up on everything.
We have looked at the following options so far in this series:
And this post will focus on DesignSpark Mechanical
Program
Price
Pros
Cons

DesignSpark Mechanical

Free

Familiar interface. Ribbon, properties pane, etc.

Better UX than other options

Activation issues caused about a 1 day delay.

No loft – can't easily make an object out of two separate outlines.
DesignSpark Mechanical is a direct modeling tool as opposed to a parametric one. Basically direct modeling means that you work directly with the geometry you see and each edit direct impacts the underlying objects. It is useful for quick prototyping, but likely won't be used for the final product. Parametric modeling means that your design maintains the original geometry of each object even after you apply rounding and smoothing. You can define constraints, relations and dependencies to objects so that if you change something it will relatively impact other things. Parametric systems are usually history based, meaning you can go back into your model and adjust something (say the width of a line) and the software will automatically adjust everything that is related to it by constraints that you define. The downside to parametric modeling is that it is generally more complex. Take Blender, a parametric modeler, for example. I would argue that a lot of Blender's complexity comes from it being a parametric modeling system. FreeCad is also a parametric modeler. It comes close to being a good combination of parametric with a direct modeler's ease of use…but they aren't there yet. For example, the design surface isn't as rich as say 123D Design.
Initially I was hesitant to look into DesignSpark Mechanical because it is a direct modeling tool, meaning that I can't go back and edit the original geometry and set constraints, then I watched a couple of YouTube video tutorials and saw just how fast prototyping can be. I jumped in and spent a few hours with DesignSpark Mechanical and tried to recreate the same Chi Lego piece that I created with 123D Design. I did fairly well until I got to this point where I need to loft the bigger rectangle to the smaller rectangle that looks like it is floating.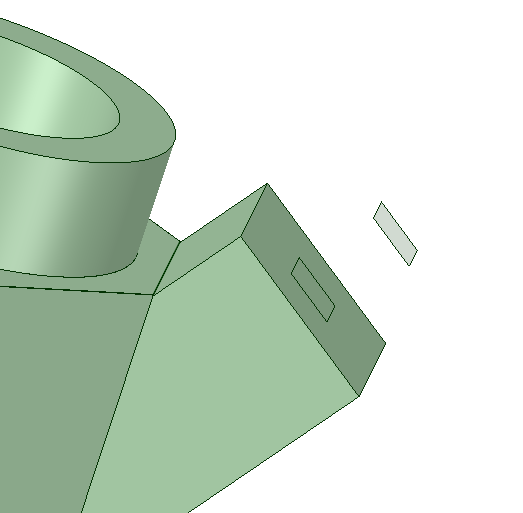 In 123D Design I would just select the two sides and hit loft. With DesignSpark Mechanical I couldn't figure it out. I have an email out the support team, but in my opinion that functionality should be very easy to figure out on my own.
I then tried to create a cone shaped object. I didn't find a cone shape in their tool box, so I tried to create one one my own. I got as far as the screenshot below, but can't complete the funnel without loft.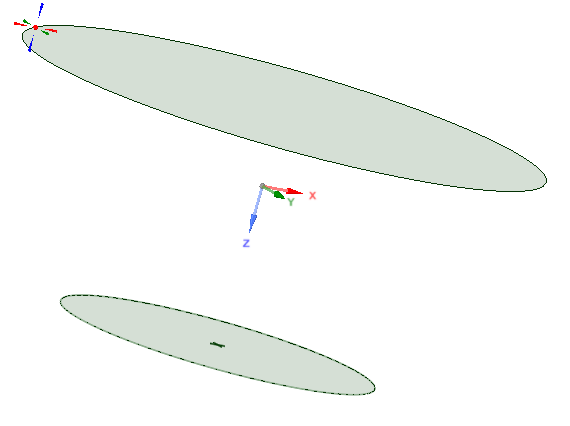 I tried to create one on my own with a circle, offset, pull and adjust bottom, but I couldn't figure out how to change the size of the bottom circle. I appears that I can only adjust the roundness of the corners.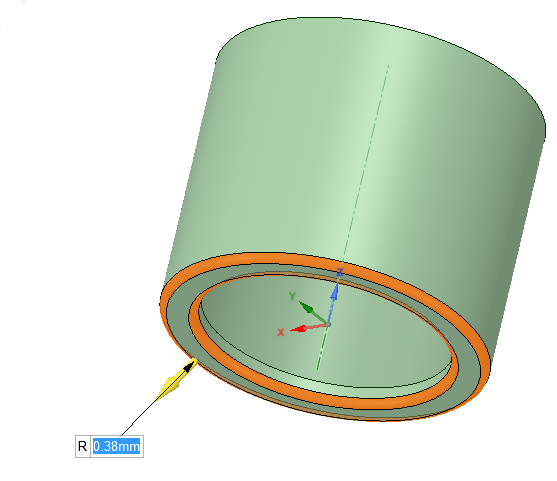 DesignSpark Mechanical might meet my needs in a future version, but I can't see myself using this successfully without loft. I'm going to keep searching.
btw – I am in contact with DesignSpark about these issues. I will update this post if they help me figure out what I'm missing.
3D Modeling Software Comparison
| | Two Words | Inexpensive | User-Friendly | Precise | Inspiring | Feature Rich |
| --- | --- | --- | --- | --- | --- | --- |
| DesignSpark Mechanical | GoodAttempt. MissingKeyFeatures. | Free | Better, but I wasn't able to figure out how to do some basic operations on my own. | Units are in mm, but I can't make fine adjustments, especially to circles | Close, but I found the lack of loft frustrating. | Lots of good features, but without loft it's a no go. |
| | Promising. Complex. | Free | Lots of icons, but not intuitive like 123D Design | | Maybe after mastered, but not without training. | |
| | Powerful. Overwhelming. | Free, you just need to pay for tutorials | Lots of menus and keyboard shortcuts | Only meters, not millimeters. Conversion is difficult | Maybe after mastered, but not without training. | |
| | Potential. Limited. | Free to start, not sure if they have paid option. | | | | Lacks loft and advanced features |
| | Beautiful. Frustrating | Free for non-commercial. $10/month for commercial. | | Can only set exact measurements when placing objects. | | |
| | Exact. Dated. | Free for non-commercial. $590 for commercial. | | | Lack of smooth lines and buggy extensions. | Lacks loft, rounded corner. |