Power BI just enabled the ability to embed a report into any website without requiring the viewer to authenticate – it's called "Publish to Web". It's really easy to get the embed code. Here's how:
Create a Power BI report at http://app.powerbi.com. For this post I just used the "Get Data –> Services –> Samples –> Customer Profitability Sample" that is included with every Power BI account.

Open the report and click on the File menu item and select "Publish to Web"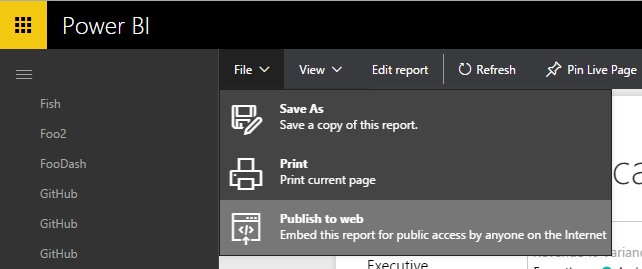 You will get two prompts. The first one is informational. Click "Create embed code"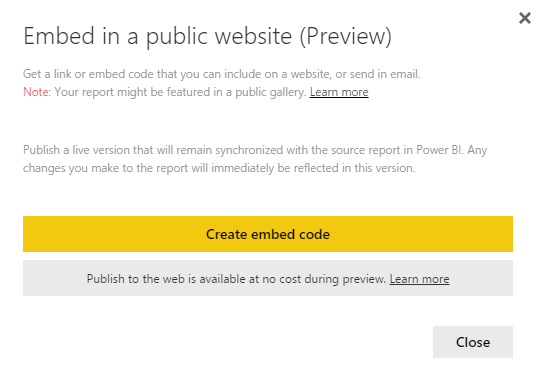 Make sure you read all this text and click Publish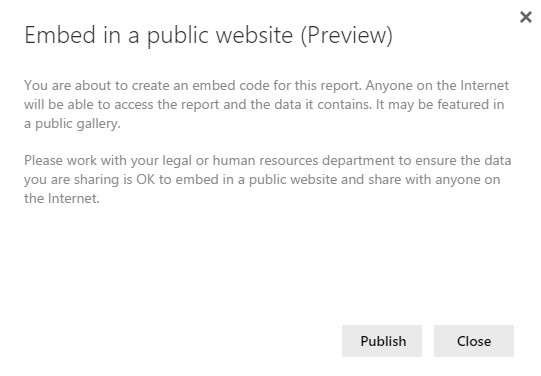 You will then see a dialog that contains the HTML embed code that you'll need to copy and paste into your website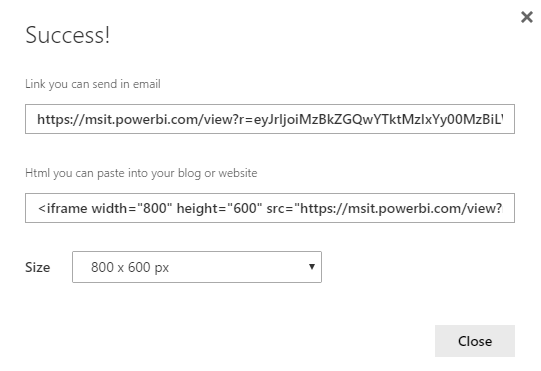 I copied the embed code into this post below. I hope this helps you out.
Jon