I just returned from a trip to Zion National Park in February 2021. Here are some tips that will help if you are considering a trip to Zion in the winter.
Housing
This is where we stayed and loved it. Very modern and close to Zion.
Zion Village Resort on Airbnb in Hurricane, UT about 30mins from Zion Park
Very nice modern 5 bedroom townhouse with all the amenities you'll need, pots/pans, dishes, cutlery, etc. xbox, nintendo and right next to the clubhouse.
Owners are personal friends of mine and are very nice people who care that your stay is perfect.
Includes a clubhouse with:

Pool, hot tub, lazy river, fire pit, bbq grills
Billiards, foosball, and a nice small gym
Airbnb - Zion Village Poolside Villa | 5 bedrooms 16 guests - This is the poolside one we stayed at.
Airbnb - Zion Village Resort | Pool open! | 5 bdrm 16 guest - This is the one across the alley, also very close to pool.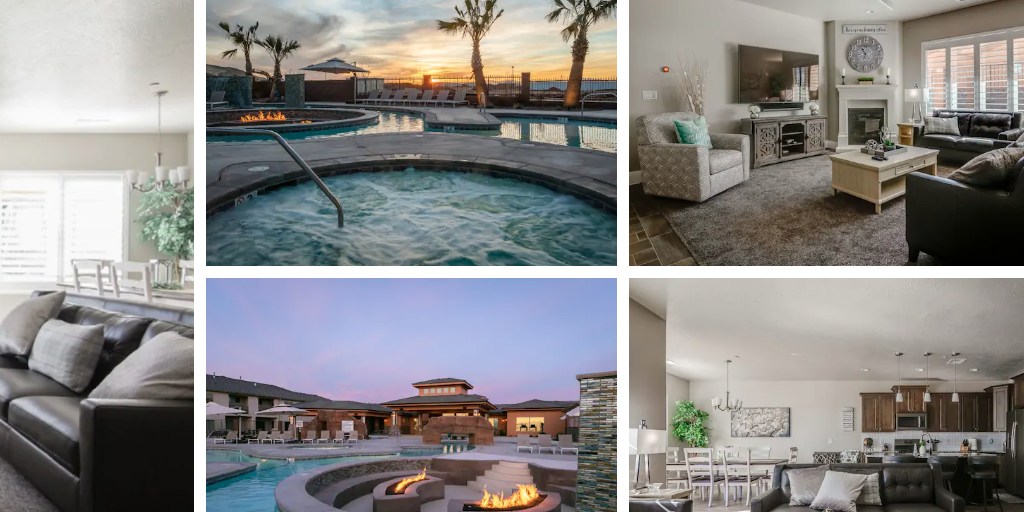 Zion National Park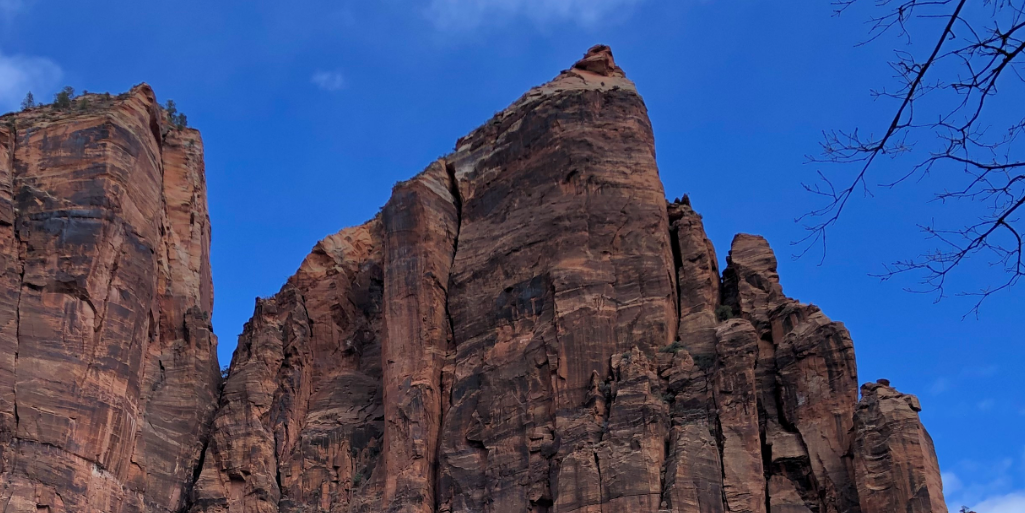 Fees
Shuttle

When the shuttle is running, cars are not allowed on the scenic drive. We were there when the shuttle wasn't running, so we just drove and parked.
If the shuttle is running, then you need to park at the welcome center or in Silverdale and catch the shuttle to all of the trail stops.

Parking

Do not park on gravel. Park on pavement only. I saw cars with tickets for parking on gravel. Some of them only had one wheel on gravel, so be careful where you park.
In February, we had no problem finding parking at any of the trails around 10am-2pm. But I still recommend you go early to get a spot. The ranger told us to get there at 7:30am, but we couldn't get up that early. It was fine later in the day.

Driving

Definitely drive all the way up the scenic drive and stop at Upper emerald pond trail.
Then drive to Canyon overlook trail
Then drive out east through Zion to get some more sights.

Hikes

Amazing hikes of all levels. The mountains and views are breathtaking.
Check this page: Zion Current Conditions for current status of all trails. A few were closed when we visited.
Pa'rus Trail

Nice easy trail around the welcome center, but not very interesting like the other trails on the scenic drive.

Canyon Overlook Trail

Nice drive up to the trail through winding roads through the middle of the park
1 mile tunnel. Stop or slow down at the few openings in the tunnel to have a peak at the mountains up close.
Hike was very easy. Pregnant people and people in flip flops so you know it can't be that hard.

Upper Emerald Pond trail

Nice central trail that we heard other folks say is the best trail in Zion. I haven't been on all trails, but I agree that it was awesome.
It was completely different than Canyon overlook. With Upper you are surrounded by mountains. With Canyon you walk the edge of a canyon. I recommend doing both.
Hike was moderate with mixed gravel, some rocks and stairs, but we saw folks with flip flops again.

Sinawava Trail - it is in the shadows, so about 10-20 degrees colder than other trails. It was too cold for us, so we didn't do this hike.
Bryce National Park
It's a 2.5-3 hour drive from Hurricane to Bryce Canyon
Not worth the trip from Hurricane, UT in February.
Temps were too cold to stay out of the car for too long. It was 20 degrees with a strong cold wind
The rim trail was closed. We only went to Bryce point for 5 mins and then headed back to Zion.
In Feb, skip Bryce and spend more time in Zion.
Hope this helps you plan your trip to Zion.
Jon