[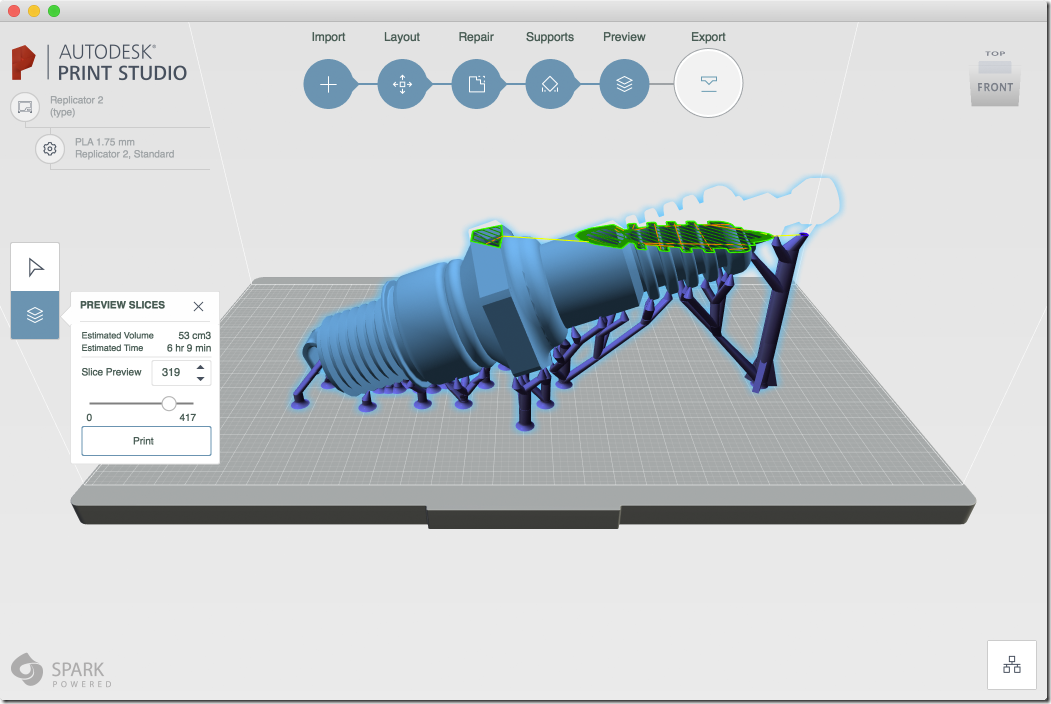 Autodesk has a 3D printing prep product called Print Studio:
A showcase of the Spark Print Preparation API's power and utility. Print Studio quickly heals, prepares and prints 3D models optimized for each supported 3D printer. Users can select automatic print preparation or access advanced manual tools for fine-tuning mesh manipulation, support, and toolpath generation. If you would like your printer model to be supported by Autodesk Print Studio and customized for your brand, please contact the Spark support team at the link above.
I wanted to give it a try, but could not find the download link anywhere.
Here it is so the search engines can index it for you.
https://3dp.zendesk.com/hc/en-us/articles/212823998-Install-Print-Studio or https://ember.autodesk.com/overview#software
Jon